Custom Sunglasses: What You Need to Know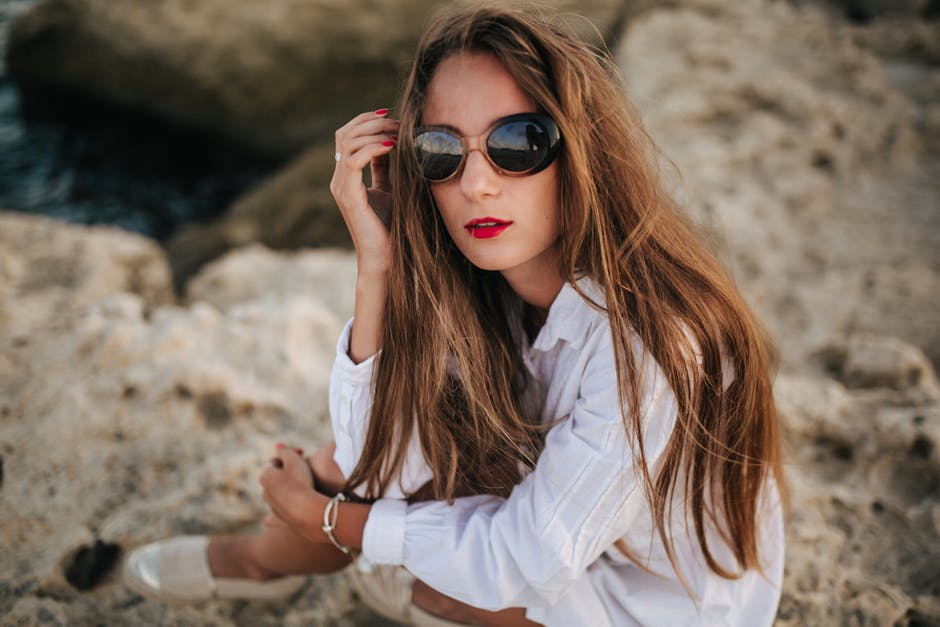 Custom clothing was a big trend in fashion in 2022. So it's little surprise that custom accessories are set to be the NEXT BIG THING.
Investing in a few pairs of custom sunglasses is a great way to add statement custom pieces to your look. They're trendy and stylish, and most importantly, they can be tailored to fit your style and preferences.
From choosing the frame shape and color to selecting the lens type and tint, custom sunglasses offer a level of customization and individuality that mass-produced sunglasses cannot match. But exactly what should you look for in a custom sunglasses specialist?
Below, we outline what you need to know to ensure you get the best pair for your needs and budget.
Frame Material
When shopping for bespoke designer eyeglasses, one of the first things you want to consider is whether the frame material is customizable. What materials and how many options are available to you for the frame style or brand you prefer?
While plastic frames are lightweight and affordable, they are not as durable as metal or other higher-quality materials. At Eye Elegance, we offer a range of unique, beautiful, durable materials for sunglasses, including:
18K solid gold
Buffalo horn
Wood
Titanium
Acetate
ZYL
Stainless steel
Sometimes, we can even decorate frames with semi-precious and precious gemstones. We can also color and finish metal frames in any shade you wish.
For example, Feb 31st glasses are unique in featuring colorful, handmade wooden frames.
They are made in Italy and are a brand committed to sustainability—hence the focus on wood. The frames are made durable with a thin, resistant layer of flexible material dubbed Flexy Soul by the makers.
Lens Type
Whether you're shopping for sunglasses for men or sunglasses for women, choosing the correct lens type is vital to your comfort.
The most common lens types for sunglasses are:
Polarized
Mirrored
Photochromic
Polarized lenses reduce glare and are ideal for outdoor activities such as fishing and driving. Mirrored lenses have a reflective coating that can help reduce glare and protect your eyes from bright light. Photochromic lenses change color when exposed to UV light and are ideal for use in varying light conditions.
We can create sunglasses lenses to fit any prescription. We also offer custom lens shaping to improve the fit and feel of your eyewear.
Prefer sun-clips? We can custom-make them to fit any frame, new or old!
Finally, consider custom lens engraving if you're looking for something unique. We can decorate your sunglass lenses with text, a logo, or designs of your choice. The embellishment will, of course, sit outside the line of sight.
Lens Tint
Like lens type, lens tint directly affects your visual experience. This is the case for designer sunglasses or ordinary eyeglasses.
Darker tints are ideal for bright light conditions and are commonly used for outdoor activities. Understandably, this is the most common lens type for sunglasses. Conversely, lighter tints are better for low-light conditions and can even be used indoors.
Special tints are also available for specific activities, such as yellow lenses for skiing and golfing and orange lenses for hunting.
For example, the Collection Premiere Cartier features upscale, elegant sunglasses with a range of lens colors. Choose from graduating orange, blue, or pink, and more!
Frame Shape
The frame's shape can significantly impact your style and the level of protection they provide.
Round and oval frames are popular for a vintage or retro look. Square and rectangular frames are classic choices that complement various face shapes. Wraparound frames provide extra coverage and are ideal for outdoor activities such as skiing or cycling.
One of our top sunglasses brands, Lingberg, offers made-to-order sunglasses. This means you can choose everything from material (go for gold or add diamonds if you want) to shape (round, square, oval, or rectangle).
Lingberg originally only sold rimless glasses but has recently started making semi-rimless frames. Their frames don't feature rivets, screws, or welds, making them some of the most lightweight and durable options on the market.
If you struggle to determine which frame suits your face best, visit our store. We offer all our clients custom frame design sessions with our experienced eyewear stylists.
Size and Fit
It's essential to choose a pair of custom designer glasses that fit well and provide adequate coverage for your eyes.
Oversized sunglasses will slide down your nose and provide inadequate protection from the elements. If your frames are too small, they can cause pressure on your temples or feel uncomfortable to wear.
To test your fit at home, measure the distance between your eyes and the bridge of your nose. Keep the measurements handy when searching for "eyeglasses near me."
To ensure you walk out of Eye Elegance with the best-fitting sunglasses possible, we offer frame modification, including reshaping and resizing, to improve your eyewear's fit and feel. What's more, some of the custom brands we carry make your new frames to your measurements.
For example, purchasing Tom Davies glasses involves a consultation at one of our locations to take measurements and photos and note your style preferences. Then, we submit a digital blueprint of your sunglasses to Tom Davies, and a master maker will spend many hours handcrafting your frames.
You Won't Regret Adding Custom Sunglasses to Your Style Collection
Custom sunglasses are a great way to express your personal style and protect your eyes from harmful UV rays.
When purchasing custom sunglasses, it is crucial to consider every aspect of the product, from the frame material to the size and fit. Consider, too, how the price fits into your budget.
Take the time to research and choose the right pair of custom sunglasses. Then, you're guaranteed to enjoy the benefits of this stylish and practical accessory for years to come.
Are you in the market for a new pair of on-trend shades in Houston? Shop Eye Elegance's selection of sunglasses today. And don't forget to enquire with our team about our customization options!